SUPERSTATIONS are no longer rare in Southern California!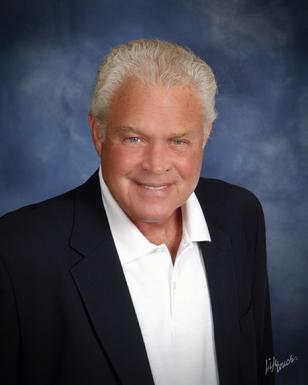 Jack Muellerleile finds SUPERSTATION sites.
SUPERSTATIONS began to pop up in the early 1990s amidst the ever competitive industry participants in the Los Angeles Basin. More than a few folks tried to copy the originator who had turned down a $10.0 MIL offer for his first store that generated unheard of volumes through the multiple profit centers he positioned on an over-sized lot. Everyone was attempting to duplicate the $1.0 Mil EBITDA (Earnings Before Interest, Taxes, Depreciation & Amortization) he generated annually at his first unit. Big Oil tried it and did not fare very well because its salaried employees lacked the needed motivation in delivering superior customer service and its lines of authority were too concentrated miles away from the street where immediate decision-making is required. Others fared much better because they controlled the land, had their own capital at risk, paid enough to attract quality employees and retained them through ongoing training and attractive compensation plans. And Big Oil continued to divest itself of more and more of its retail locations thus assuring the remaining bunch would enjoy greater throughputs just by hanging around.

More than 10 years ago, Jack Muellerleile defined a SUPERSTATION as any unit which sells at least 600,000 gallons of fuels monthly or generates at least $600,000 in EBITDA annually. Today, there are lots of these in the marketplace and most sophisticated owners / operators / investors are eagerly trying to acquire the larger land parcels needed to properly lay out profit centers well-suited to each location. Commonplace among SUPERSTATIONS are at least 3 profit centers (fuel, c-store & carwash) but some can justify as many as a dozen. Often, available corner land parcels of 3-5 acres are acquired inspite of the fact that just 60,000 SF will do nicely. The extra land can be developed with such things as an EXPRESS Exterior Carwash instead of the more common small rollover unit, a free-standing quick service restaurant (QSR) pad, a Fast Lube operation and numerous other uses which provide the products and services required to satisfy the customers 'most frequent needs' .

This page has been created to showcase a SUPERSTATION so government officials are able to quickly see what one looks like while envisioning how such an operation could serve the needs of its citizens in the vicinity of potential locations within their jurisdiction.



Jack Muellerleile is a consultant and real estate broker with 40+ years experience in the retail petroleum business. Along with casework handled for various petroleum & non-petroleum consulting clients, he finds sites for SUPERSTATION and EXPRESS Exterior Carwash clients. At this writing, 29 clients have signed Buyer's Agreements guaranteeing him a generous brokerage fee for each of the prized but difficult to locate sites they acquire.

Jack usually has several such sites in play at any one time and may be contacted at:

Tel: 714.220.1806

Fax: 714.826.1143

Cell: 714.865.6494

Email:

jrm@4VQP.com

or

sitepro1@ca.rr.com



This is an Arco AM/PM branded unit in western San Bernardino County which is said to have recently sold with the land for
just under $8,000,000.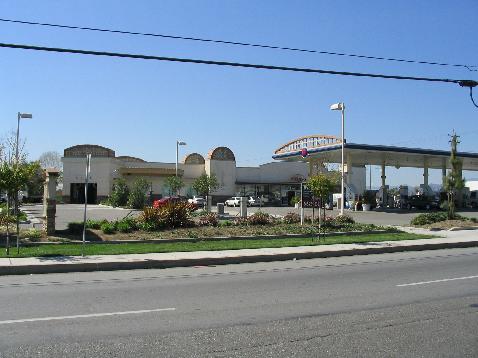 Wide angle view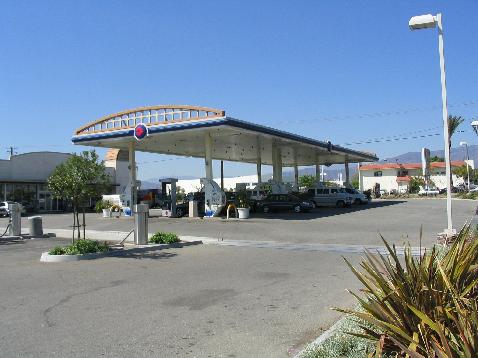 Fueling Facilities
SITE & FACILITIES DESCRIPTION:
Corner lot at signalized intersection.

Far corner to the heaviest flow of traffic.

Est. traffic count of over 50,000 ADT through the intersection.

Est. 1.5 acre (65,000 SF) site with about 275' frontage on far corner side.

Rapid growth area with new home developments nearby.

4 sets of twin dogbone islands with 24 fueling positions under large canopy.

Est. 3,000 SF C-Store.

Est. 1,500 SF Office space adjacent to C-Store.

Attached carwash tunnel capable of conversion to a full service wash but currently used as a self-serve drive-thru.

Self-serve vacuum stalls at egress end of carwash.

Appears that an extra 1.5 acre was acquired, part of which was developed as a free-standing QSR with drive-thru. Balance of excess land is offered for sale. Original land acquisition appears to have been at least 3.0 acres.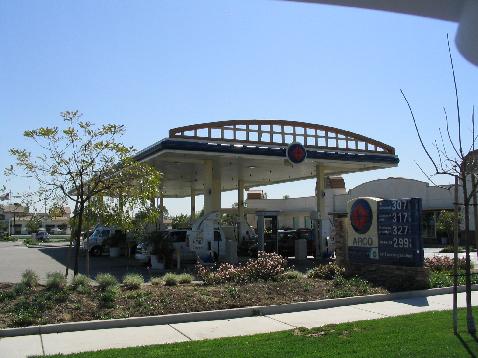 Landscaping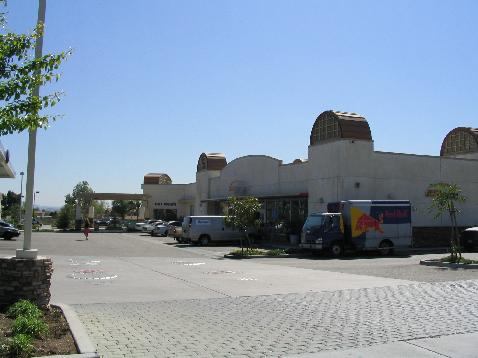 C-Store & Offices

ESTIMATED "SEASONED" ANNUAL OPERATING RESULTS INCLUDE:
5,700,000 gallons of fuel (475,000 / month) at 7-9 cents per gallon gross profit; $12,500,000 in fuel sales dollars.
$2,000,000 ($167,000 / month) C-Store sales at 33% gross profit.
$300,000 ($25,000 / month) Carwash & Other sales at 90% gross profit.
$780,000 ($65,000 / month) Net Operating Income (NOI).
INTERESTED SALES TAX OBSERVERS PLEASE TAKE NOTE:

A SUPERSTATION such as the one described on this web page can be expected to experience
annual taxable sales in excess of
$14,000,000!!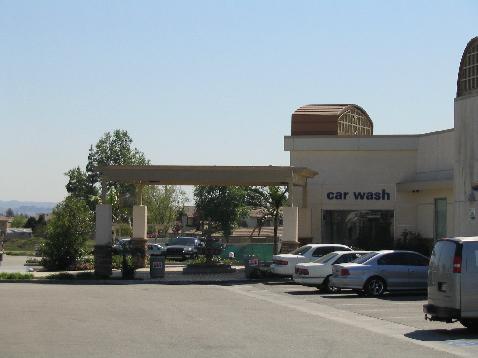 Carwash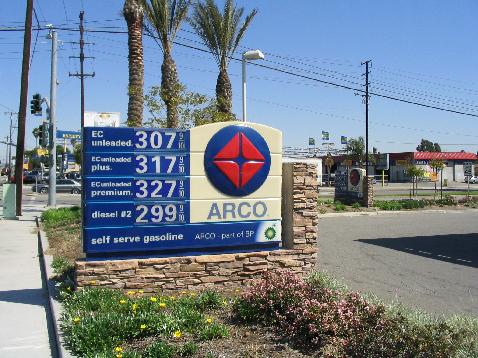 Monument Price & Identity Signage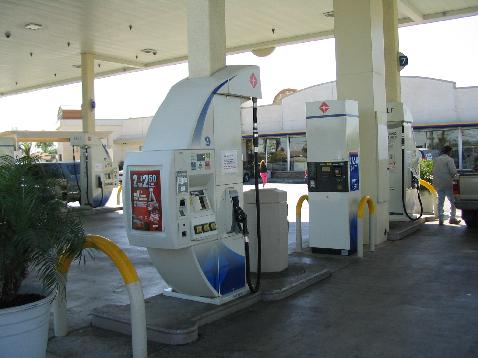 Multi-Product Fuel Dispensers (MPDs)

ESTIMATED INVESTMENT INCLUDES:
$3,000,000 Land (including land for the Gas Station / C-Store / Carwash / Vacuum Stalls, the QSR pad and the excess land for sale behind the QSR)
$3,500,000 Improvements
$100,000 Inventory
$100,000 Working Capital
$6,700,000 TOTAL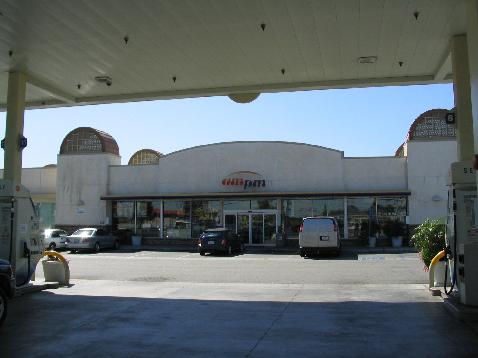 Storefront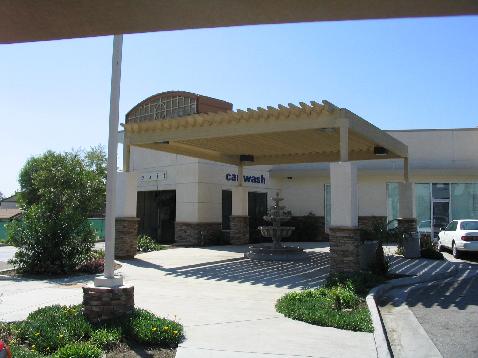 Patio for future seating.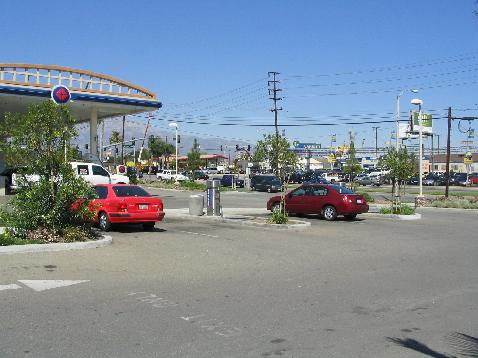 Self-serve vacuum stalls.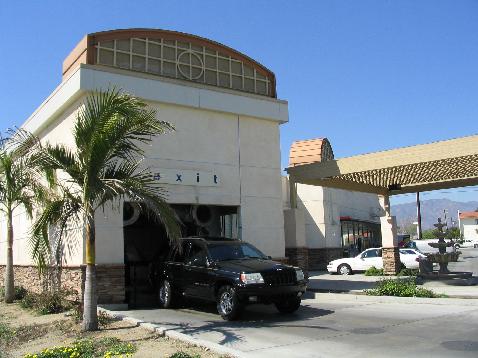 Carwash egress.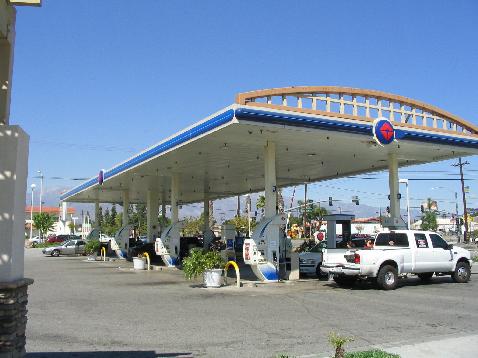 Fueling facilities ~ inside view.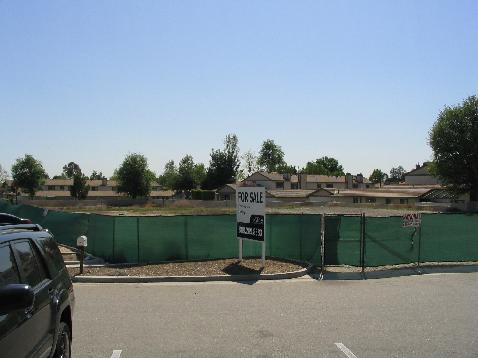 Extra land ~ not a part of $8 MIL sale price.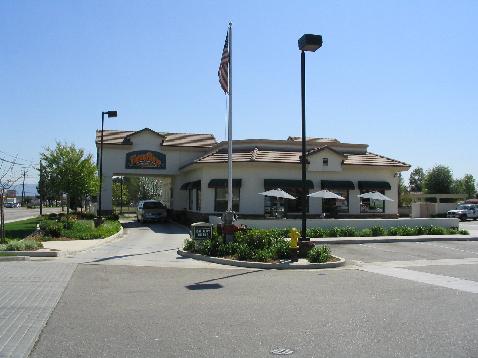 Adjacent QSR ~ not a part of $8 MIL sale price.
POSSIBLE DEVELOPMENT SUMMARY:
$6,500,000 is invested in land & improvements for the gas station / c-store / carwash, QSR pad, ect.
<1,000,000> is received from the sale of the QSR pad
<2,300,000> is received from 3 years "seasoned" operating results
$3,200,000 remains invested in the project
<8,000,000> is received from the sale of the gas station / c-store / carwash
$ zero unrecovered capital now remains in the project
$6,500,000 original investment has been fully recaptured
$4,800,000 extra cash is in the bank
$ 500,000 extra cash will likely be coming in from the eventual sale of surplus land behind the QSR
COMMENTS:

02.12.09 - CSP Daily News - BP's ampm Climbs Charts

12.17.09 - CSP Daily News - "Big Oil" vs. the "Little Guys" Dealers anxious over majors' practice of selling off retail outlets.
Jack's Comment: Savvy retail dealers have been struggling with this and other issues associated with their long term associations with Big Oil. Many have decided to throw in the towel and seek other, less stressful income generating opportunities. For the past 3 years, the EXPRESS Exterior Tunnel Carwash (ECW) concept has been the business of choice for Jack's clients who were dealers escaping their Big Oil relationships. Why? Well, here are a few of their reasons:
1. Much less cash is required to develop a new-to-industry site into a high volume ECW;
2. Much more cash flow is generally created at a high volume ECW;
3. ECWs are much simpler to operate (almost 100% computer controlled, no big inventory & payroll);
4. All suppliers make love to you instead of trying to control your behavior;
5. Daylight hours of operation vs. 24/7; and
6. Plenty of SBA debt capital is available via "Specialty Carwash Loan Brokers" nationwide.
For more details about this exciting, high cash flow business model that is now preferred by more than 50% of the 22,000+ Tunnel Carwash owner-operators nationwide, just study Jack's web page documenting it at EXPRESS Exterior Tunnel Carwash or call him to discuss the concept.

Jack usually has several pre-qualified, high volume land parcels identified at any one time and may be contacted at:
Tel: 714.220.1806
Fax: 714.826.1143
Cell: 714.865.6494
Email: jrm@4VQP.com or sitepro1@ca.rr.com